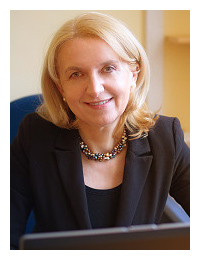 It is an honour to welcome You toThe Interdisciplinary Scientific Research Centre – a scientific research establishment under the auspices of The John Paul II Catholic University of Lublin.
The Interdisciplinary Scientific Research Centre (ICBN) was founded within the Faculty of Biotechnology and Environment Sciences ("Poczekajka" campus). It is supposed to serve both the academia and the whole society in the region. The Centre aims to support the development of natural sciences at The John Paul II Catholic University and establish cooperation with research teams operating within different branches of science in order to conduct extensive, interdisciplinary scientific research.
Within the structure of the Centre there are six laboratories, established for the purpose of innovative studies and their practical implementation within natural sciences:
The Laboratory ofEntomopathogenic Nematode (EPN) Bio Control, Production and Application;
The Laboratory of Confocal and Electron Miscroscopy;
The Laboratory of X-ray Optics;
The Laboratory of Oxidative Stress;
The Laboratory of Separation and Spectroscopy Methods;
The Laboratory of Composite and Biomimetic Materials.
The ICBN laboratories were provided with modern research equipment which allow for carrying out research at world level, as well as unique instruments designed especially for the research premises implemented in the Centre. The scientific research undertaken in the aforementioned units concern such disciplines as biology, chemistry, medicine, pharmacy, cosmetology, healthcare, X-ray optics, human nutrition, environment protection, biotechnology, agriculture, forestry and construction industry.
The modern and innovative Interdisciplinary Scientific Research Centre brings together research teams from different branches of science and specialized groups – practitioners, who in their professional career, often seek for support in solving scientific and technical problems. Above all, the Centre comprises a team of scientists – specialists in the fields of chemistry and biology whose expertise, rich experience and practical knowledge, validated in numerous scientific publications, guarantee successful solutions to research problems.
The mission of the Centre is to integrate a development potential of the region within the scope of knowledge, science and entrepreneurship, its innovativeness and the use of modern technologies. We are open to problems entrepreneurs face which concern both a product improvement,a quality control or environment protection. We are also willing to cooperate with other research teams to enhance the scientific potential of the Lubelskie region and contribute to its development.
I kindly invite You to read the description of research projects carried out within the structures of the Interdisciplinary Scientific Research Centre and start cooperation with us.
ICBN Director
dr hab. Elżbieta Anna Stefaniak