We have presented our research at the 13th PSPS Conference held 16-18 September 2016 in Wrocław. We have also organized the syposium: Zagadnienia psychologii pracy i organizacji ujmowane z perspektywy psychologii społecznej, convenor: Mariola Laguna
Anna Oleszkiewicz, Kinga Lachowicz-Tabaczek - Forma czy treść przekazu? Przesłanki wnioskowania o sprawczości i wspólnotowości a zaufanie w organizacji
Wiktor Razmus, Mariola Łaguna, Jakub Malec, Paulina Kostrzewa, Aneta Banaś, Agata Drozdowska, Justyna Kociuba - Ludzka twarz sukcesu, czyli jak partnerzy biznesowi spostrzegają sukces przedsiębiorczy
Ewelina Smoktunowicz, Roman Cieślak - Przeniesienie konfliktu praca–dom/dom–praca oraz przekonań o własnej skuteczności w kontekście wymagań oraz stresu związanych z pracą i domem
Ewelina Purc, Mariola Łaguna - Wartości cenione przez przedsiębiorców a zachowania innowacyjne ich podwładnych
September, 2016
---

We have presented our research at the 2nd PSPO Congress held 19-20 May 2016, Sopot.
May, 2016
---

We have presented our research at the 4th Cross-cultural section of PSPS Congress held 21-22 April 2016 in Lublin.
April, 2016
---
The I Working Group Meeting on Organizational Behavior
Social Personality Psychology Lab, Lublin 26-28th of April 2016
Aim of the meeting: to advance knowledge on organizational behavior: leadership, innovativeness, job-related affect, personal resources and employees' values.
Working Group Meeting was accompanied by open invited lecture by Marjan Gorgievski (Erasmus University Rotterdam), 28th of April 2016, 12.30, room CTW-304.
Scientific and Organizing Committee: Mariola Laguna, Emilia Mielniczuk, Ewelina Purc, Wiktor Razmus
April, 2016
---


We have presented our research at the 12th PSPS Conference held 3-6 September 2015 in Łódź.
September, 2015
---

We have presented our research at 14th European Congress of Psychology held 7-10 July 2015 in Milan, Italy
We have also organized the syposium: Entrepreneurship: Psychological perspective and new findings, convenor: Mariola Laguna, Poland
The social perception of the entrepreneur and its effects on entrepreneurial attitudes, intention and support - Garazi Azanza, Leire Gartzia, Deusto Business School, Bilbao (Bizkaia), Spain
Entrepreneurs are not risk prone, they are brave - Artur Domurat, University of Warsaw, Poland
The entrepreneurial potential at the team level: A proxy for a longitudinal approach - António Caetano, Susana Correia Santos, Sílvia Fernandes Costa, ISCTE-IUL Instituto Universitário de Lisboa, Portugal
Self-efficacy, positive affect, and entrepreneurial success: Longitudinal relations - Adam Żaliński, Wiktor Razmus, Mariola Laguna, The John Paul II Catholic University of Lublin, Poland
Discussant: Lorraine Uhlaner, EDHEC Business School, Roubaix, France
July, 2015
---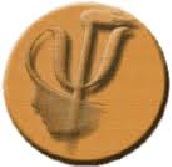 We have presented our research at International Conference What's Next For Democratic Capitalism? Social and Systemic Problems of Central European Democracies held 7-8 November 2014 in Warsaw, Poland.
November, 2014
---

We have presented our research at 28th International Congress of Applied Psychology held 8-13 July 2014 in Paris, France.
July 2014
---