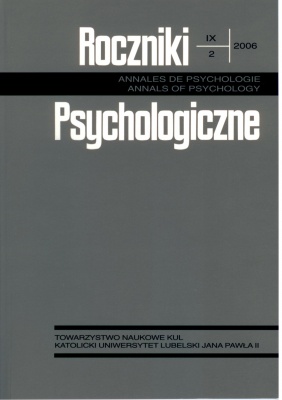 Roczniki Psychologiczne
Annals of Psychology
Roczniki Psychologiczne / Annals of Psychology is an academic journal published quarterly.
Articles published in Roczniki Psychologiczne/Annals of Psychology are available on the left side menu ('Contents'). The search engine is available at the link below:
ISSN: 1507-7888
e-ISSN: 2451-4306
---
The Journal is published quarterly (four issues a year), both in Polish and in English. It is available online (see the left side menu 'Contents') and indexed in:
Digital Library of Catholic University of Lublin
Primo Central
We would like to invite authors to contribute to our Journal.
---