Dear Students!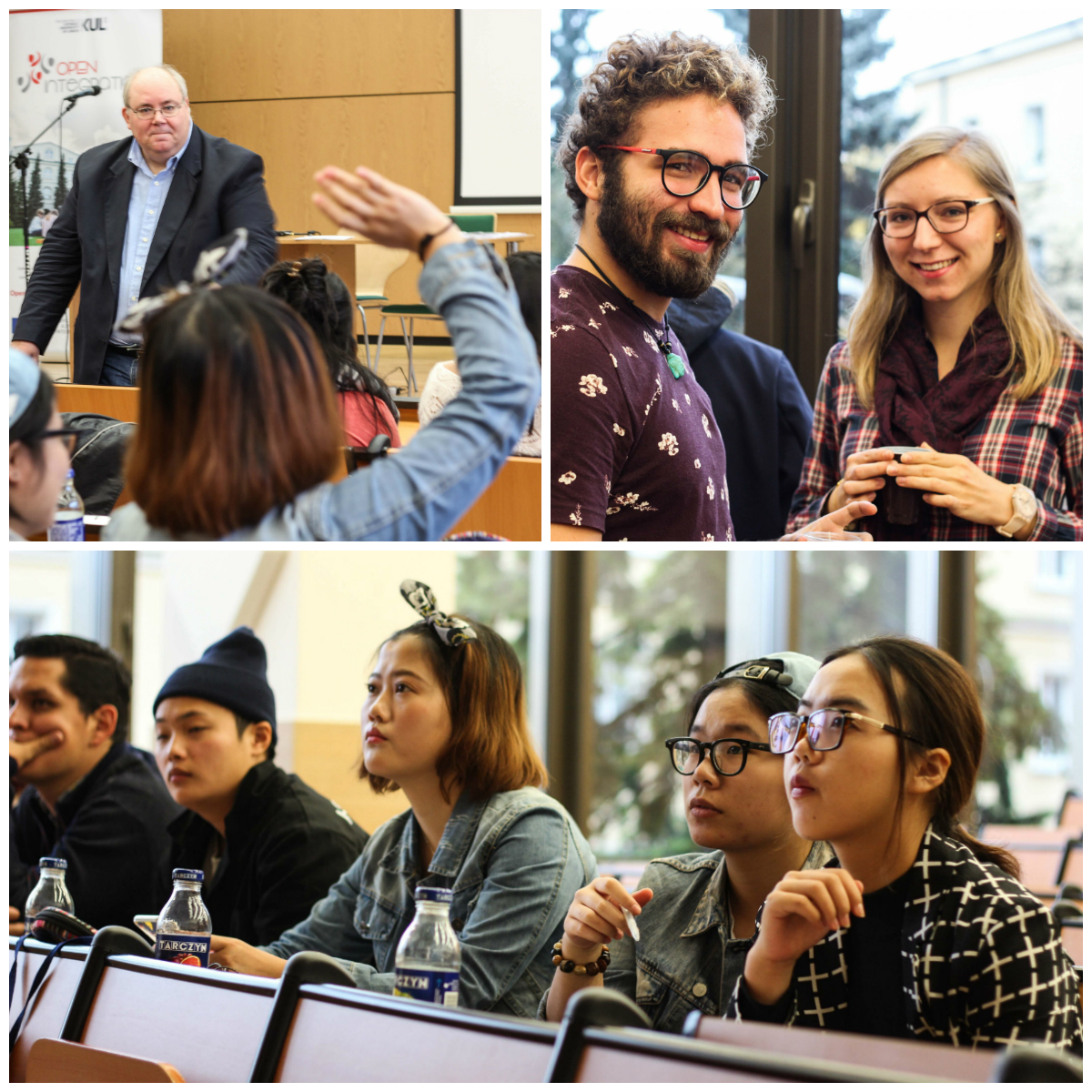 The recruitment for the OPEN INTEGRATION project is open!
Under the project you may sign up for the following courses:
Polish language course – in November 2016 we start our classes of Polish language for foreigners on basic and intermediate level. Befeore we start the course a leveling test will be carried out in order to determine which group you will attend.
Integrative and cultural training – in November 2016 we launch the first edition of integrative and cultural trainings with subjects such as: ""Mosaic of nations and religions, that is Poland of many cultures", "Lublin of many cultures", "Polish road to democracy", "Polish holidays and traditions". Within this action students will go on trips to Muzeum Wsi Lubelskiej, Kazimierz Dolny and Roztocze.
Traning of soft skills needed on the labor market – we start with the first edition in November 2017. It will inter alia focus on preparing your job application (CV and cover leter) principles of savoir-vivre, identifying professional potential, ways of determining future career.
Free advice on integration and legalisaion matters – being our project participant you can receive advice concerning your stay in Poland, inter alia of those concerning accommodation, health insurance or the assistance in obtaining and renewing your residence permit. Our advisers are ready to help you in the Candidates and Students Section of the John Paul II Catholic University of Lublin, Opening hours from 7:30 to 15:30 (Mon-Fri), Main Building (room GG-200).
Common Room - Within the project a place for meetings is created for students from Poland and abroad called "Common room". Students are welcome from Monday to Friday from 3:30 p.m. till 7:30 p.m. Its purpose is the integration of foreign students into Polish society and it is intended to be a place of meetings of of various cultures and nationalities. It is a perfect place to meet, talk and relax. We will organize interesting happenings as a cultural events, going out to cinemas, theaters or for concerts. If you would like to use our Common Room, please contact the project office – by phone or via e-mail.
Summer School "Protection of Migrants' Rights" (http://www.kul.pl/summer-school-protection-of-migrants-rights-quot,art_66202.html) - One week Summer School, which will be organized in the summer 2017, addressed to foreign students (including leaders of migrant communities). The program covers visits in public offices, NGOs and going on a trip to Kazimierz Dolny.
The Orientation Week for newcomers will be organized in October 2017. Orientation Week assumes conducting 5-day meeting cycle with a group of students currently starting their studies at the University. It will be the second Orientation Week at KUL (see Orientation Week 2016). Basic aim of the meetings is to introduce foreign students into reality of studying and living in Poland on the first, and most difficult stage of their stay in the city of Lublin. Planned number of participants is 20 persons.
Moreover, in October 2017 the second edition of the Orientation Week for new students studying in Lublin will be organized.
Being our project participant or signing up for the mailing list you will receive our Newsletter. Each project participant can also have its impact on the shape of our newsletter.