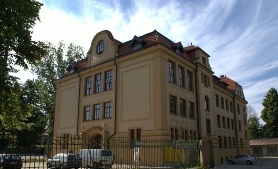 Studies in the administration major have been present in the Catholic University of Lublin since the academic year 1999/2000. However, administration as specialization was available one year before under legal studies. The main sponsor of the new major was prof. Stanisław Wrzosek, Hab. PhD.
The establishment of the major of administration affected the faculty name which was rephrased as the Faculty of Law, Canon Law and Administration (formerly, the Faculty of Canon and Secular Law). Besides the Section of Law and Section of Canon Law, the faculty formed the Section of Administration.
In the academic year 2004/2005, on account of the changes within the faculty structure, the Section of Administration was renamed as the Institute of Administration. It is currently one of four institutes of the faculty. The Head of the Institute is Magdalena Pyter, Hab. PhD, University Professor. The Institute comprises 6 departments: Department of History of Administration, Department of Administration Studies, Department of Commercial Administrative Law, Department of Information and Communications Technology Law, Department of Environmental Management Law and Department of Public Management and Administrative Law.