The Rector of KUL and Ambassador of Israel spoke about common educational projects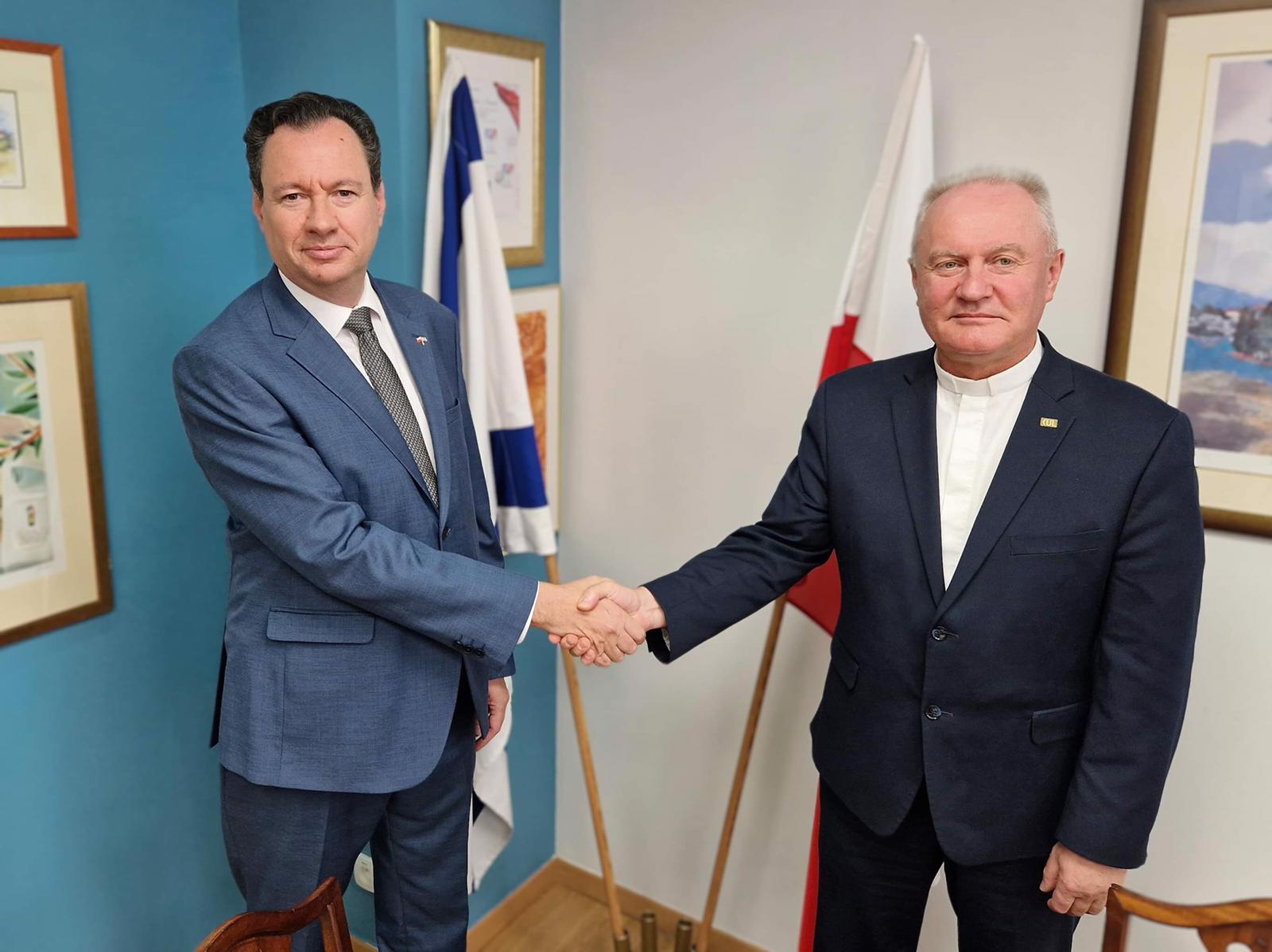 Meetings of Polish-Jewish youth as well as the common educational and cultural projects - were the main topics of the conversation between the Rector of John Paul II Catholic University of Lublin, Rev. Prof. Mirosław Kalinowski and the Ambassador of Israel in Poland, Yacov Livne. The meeting was held on Friday, 13 May 2022, at the Israeli Embassy in Warsaw.
"I would like to thank the Ambassador for his friendly reception. We hope for fruitful cooperation, which will lead to the meetings and mutual visits of KUL students and Israeli youth", said Rev. Prof. Kalinowski.
The Rector of KUL added that he invited Ambassador Yacov Livne to deliver a lecture at KUL. "We also discussed the Centre of Jewish Studies and the Catholic-Jewish Relations, on which we are working for several months. We are planning to open it at KUL in the new academic year", stressed Rev. Prof. Kalinowski.
Ambassador Yacov Livne emphasised the importance of the Jewish-Christian and Israeli-Polish dialogue. "I will gladly support the actions leading to further education and a better understanding of our common heritage and history", added Ambassador Livne and thanked KUL for its engagements in this field.