If you are interested in the theatre, we strongly recommend the KUL's theatre: Scena Plastyczna (the Visual Stage). Its performances constitute an original form of visual theatre, without word or story, created by the dramatic continuity of scenes and musical sequences. You can also check out the programmes of other numerous Lublin's theatres.
The main city venue for drama is the Juliusz Osterwa Theatre (Narutowicza street 17), featuring a wide range of classical and modern plays. Theatre buffs may also be interested in the experimental Gardzienice Centre of Theatrical Practice, one of the most outstanding companies currently performing in Poland. Each of its productions is a whirl of sights and sounds performed barefoot by candlelight with reckless energy and at breakneck speed, accompanied by music and singing by the actors themselves (office: tel. 532 96 37, Grodzka street 5A). We recommend reservations well in advance). Another must is the programme of the highly acclaimed "Brama Grodzka" Centre, the "NN Theatre".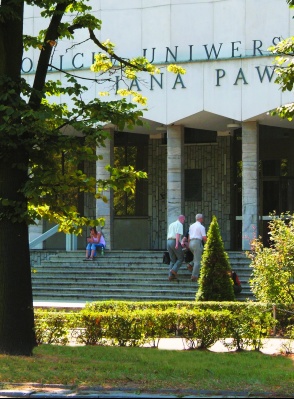 We also recommend visiting the Cultural Centre of Lublin (Peowiaków street 12, tel. 081 532 75 83), which is the site of such theatre companies as: The "Provisorium" Theatre, The Company Theatre, The Lublin Theatre and Stage 6. The Centre also houses the Festival Office of the International Theatrical Confrontations, which are held in Lublin every year in October. Other theatres worth recommending include ITP (Theatre Initiative of KUL Polish Philology students), Musical Theatre and Chamber Theatre.