Admissions 2023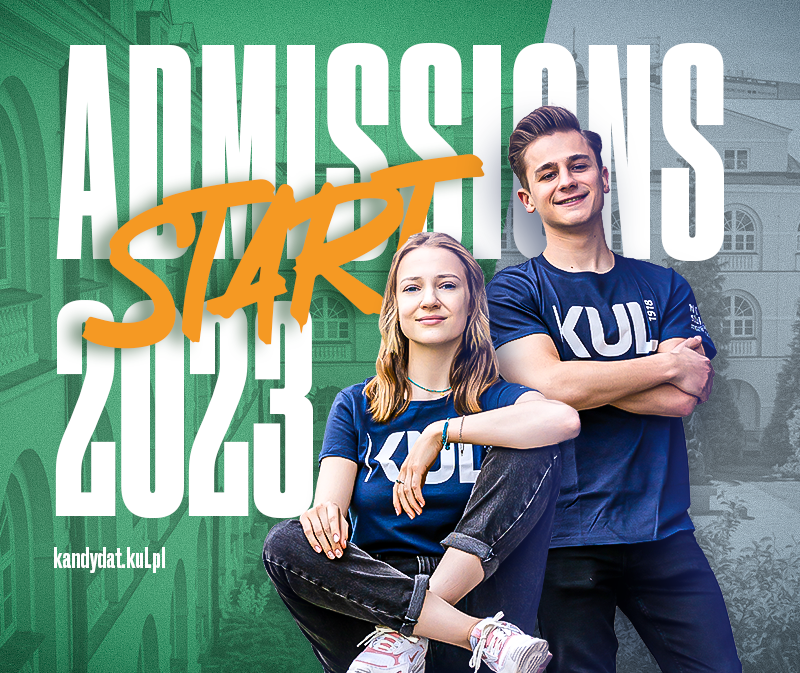 5 May 2023 is the start of enrollment for the 2023/2024 academic year, and until 12 July, candidates can choose their dream courses of study in The John Paul II Catholic University of Lublin.
In addition to almost a hundred programs and specializations in Polish, our university has also prepared an offer of studies in English. It is worth noting that not only foreigners study in English but also Polish citizens. A condition to get admition for studying these courses is documented knowledge of English.
We encourage you to visit the website kadydat.kul.pl/en, where you will find detailed information about the available programs at Bachelor and Masters level, read step-by-step registration instructions, learn about the detailed schedule and required documents.
Admission Office staff will answer all questions of candidates by email (study@kul.pl), phone (81 445 41 37) or in person at Collegium Norwidianum 004, 14 Racławickie Avenue.
Registration for the 2023/2024 academic year will close on 12 July 2023, and candidates will get the results on 18 July after 9:00 am on the candidates' website account rekrut.kul.lublin.pl.
We invite you to follow our website and social media: facebook, instagram, tiktok. tweeter, where updated information is published. We wish all candidates good luck and success in getting into their dream studies!