KUL with new authorizations to award academic degrees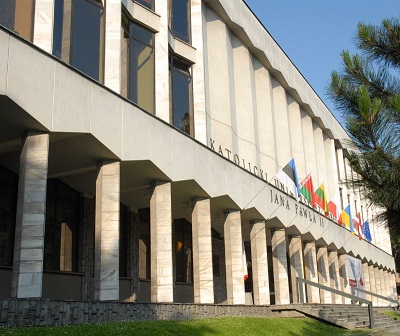 KUL gained authorizations to confer academic degrees of doctor and habilitated doctor in three other disciplines, namely medical biology, biblical science, and family science. Such decisions were issued by the Council of Scientific Excellence at the end of May this year. These individual disciplines belong to the following fields of studies: medical sciences, theological sciences and family sciences.
So far, the university has enjoyed such authorizations in 14 disciplines: legal sciences, sociological sciences, pedagogy, canon law, psychology, philosophy, history, linguistics, literary studies, art sciences, theology, biology, and political and administration sciences. Currently, over 500 doctoral students are studying at the John Paul II Catholic University of Lublin. Recruitment to the Doctoral School takes place through electronic registration of candidates and will start on July 3 this year.
Obtaining a license in the field of medical biology is important for the development of medical science at the university. From October 2023, KUL will start educating students in the field of medicine. Admission to study medicine is open to 60 students. They will be introduced to the Faculty of Medicine, which includes the Institute of Health Sciences, the Institute of Medical Sciences, the Institute of Biological Sciences and the Center for Experimental Research.
The classification of scientific disciplines practiced at Polish universities was expanded by two new categories - biblical studies and family studies - last autumn. In principle, their separation, among other things, is to help in the development of research, better integration of the scientific community and international cooperation with recognized centers around the world.