Kulturalia 2023. We support the Good Samaritan Hospice in Lublin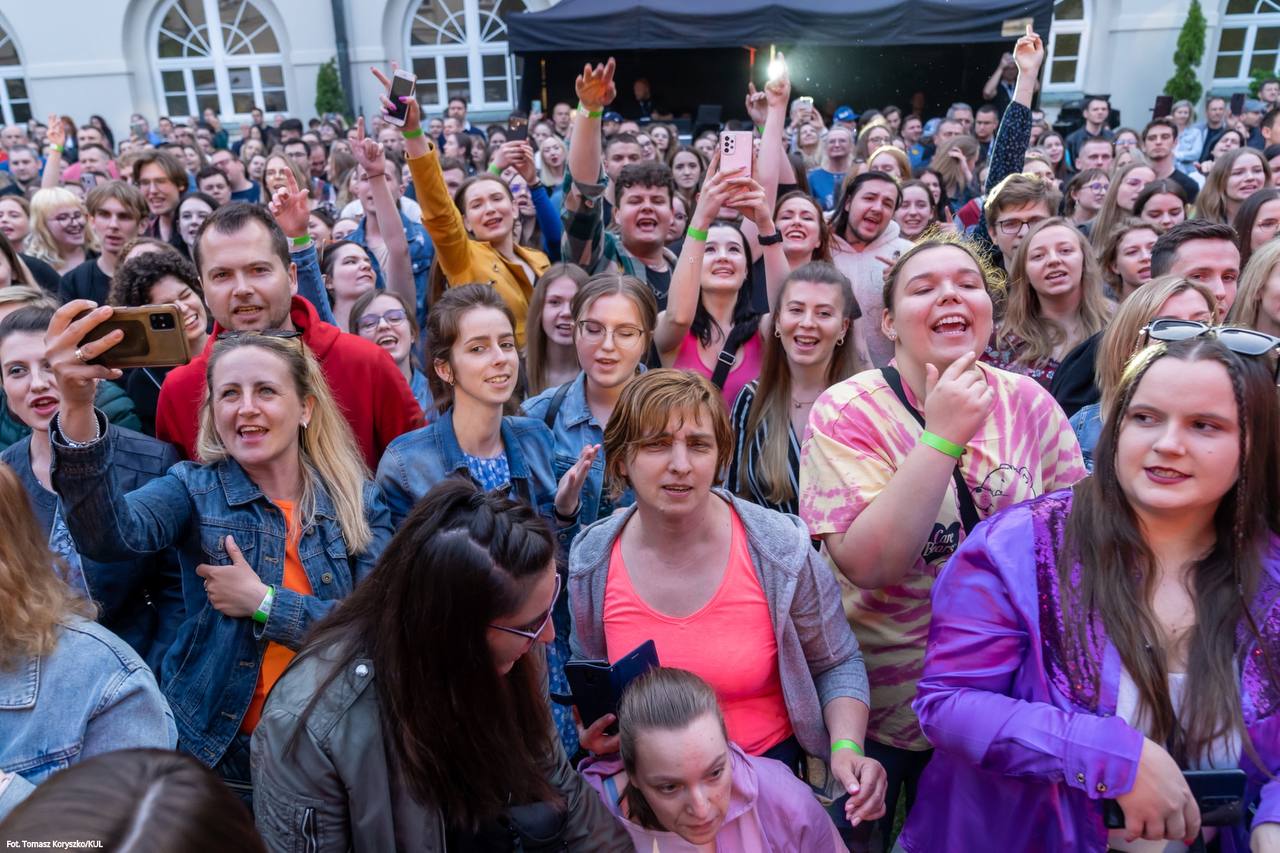 On the last weekend of May, the Days of Student Culture took place in the courtyard of the John Paul II Catholic University of Lublin. Several thousand people gathered to listen to the concerts of Happysad, Sylwia Grzeszczak, Ania Karwan and Natalia Szroeder. The organizers emphasized that this event is not only entertainment as part of the income from the concerts will be donated to the Good Samaritan Hospice in Lublin.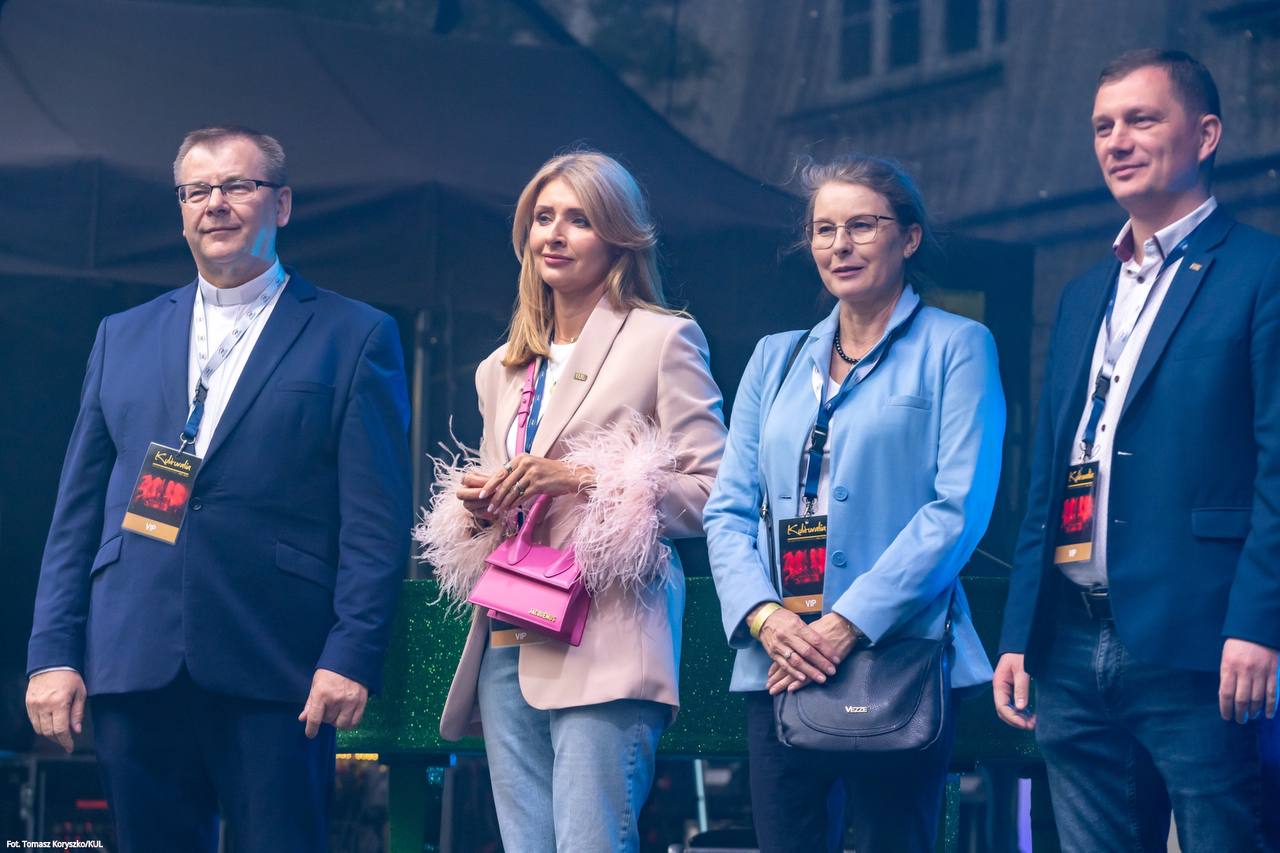 The audience gathered in front of the stage was greeted by the KUL authorities: vice-rector for administration, Fr. prof. Mirosław Sitarz; Vice-Rector for Education, Dr. habil. Ewa Trzaskowska, prof. KUL and vice-rector for mission and digitization, Dr. habil. Adam Zadroga, prof. KUL. The official opening of the event was carried out by the vice-rector for students, doctoral students and development, Dr. habil. Beata Piskorska, prof. KUL, and followed by the representatives of the board of the KUL Development Foundation, Fr. Dr. habil. Jaroslaw Jęczenia, prof. KUL and Tomasz Tokarski.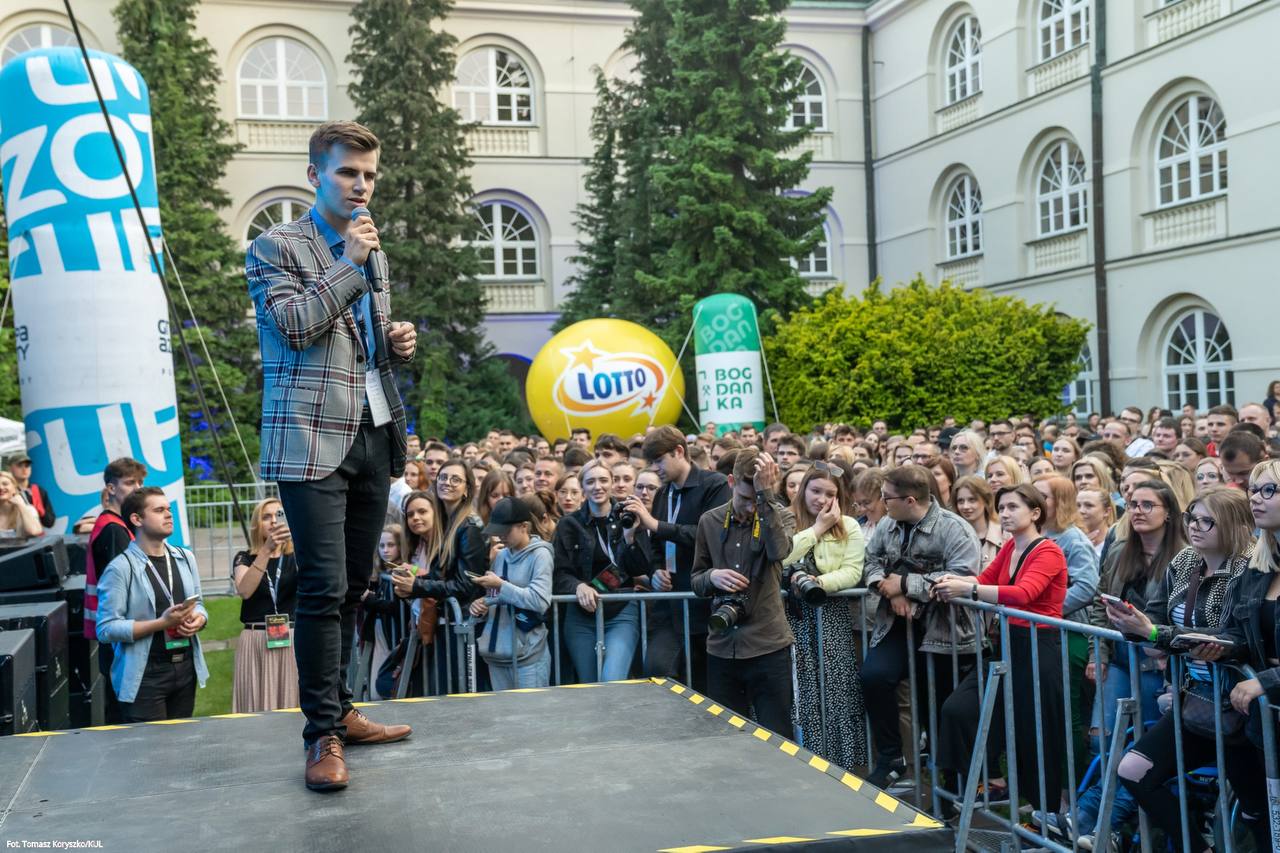 "Let's enjoy the little things, because the formula for happiness is written in them" - Fr. Dr. habil. Jarosław Jęczeń quoted the lyrics of one of the songs by Sylwia Grzeszczak, who was one of the artists of this year's KUL-turalia.
Paweł Zdybel, chairman of the USS KUL, drew attention to the Mother's Day falling on May 26.
"Three days ago, the idea flashed in my mind that I would like to sing for my mother in the university courtyard. In the same way, I would also like each of you to sing 'Happy Birthday' for your mother." Having said this, the president of the Student Council further encouraged everyone, "We take out our phones, record and send the song to our mothers."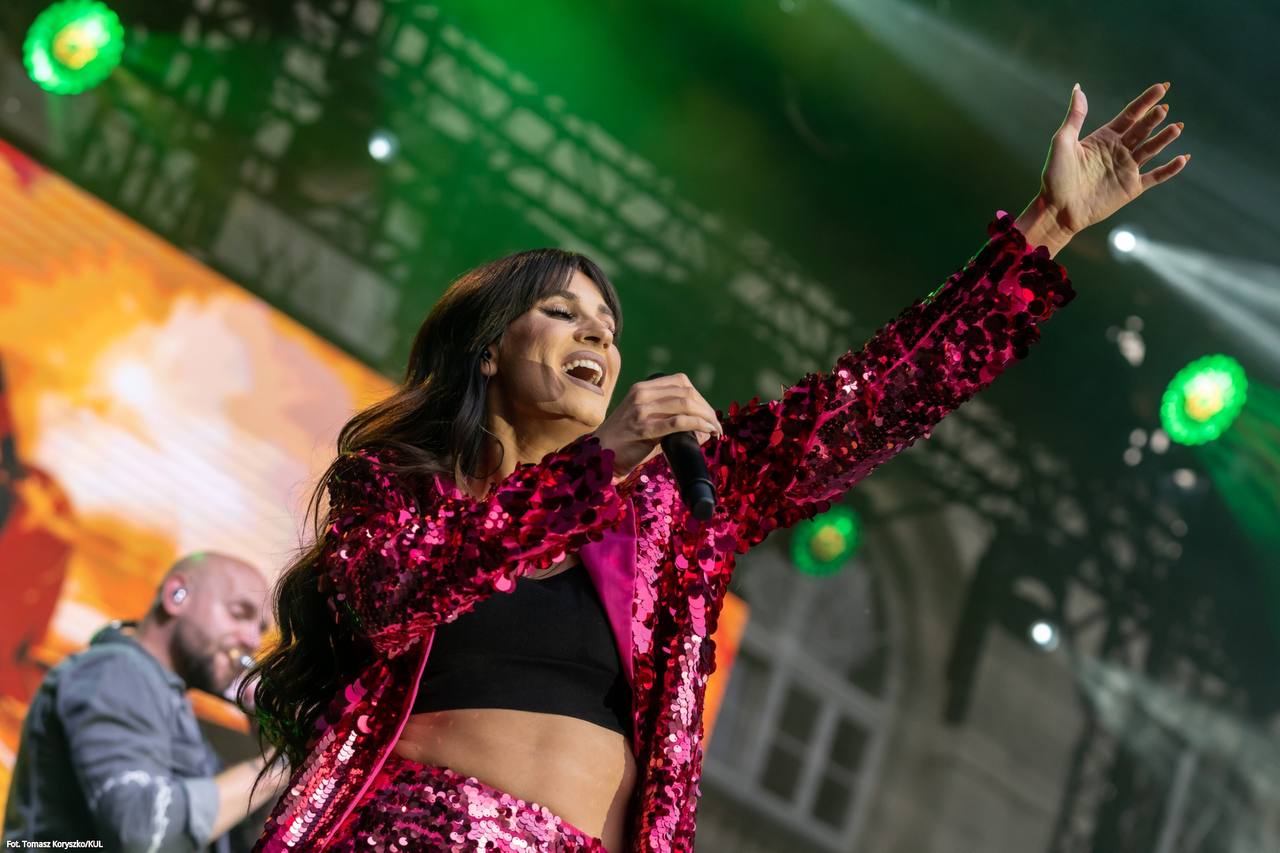 The KUL Doctoral Student Council also joined the organization of the event and the president, Joanna Majewska-Zarychta, emphasized that one of the goals of the event is to integrate the entire academic community.
On the first day of the event, Sylwia Grzeszczak, as a star, shone on the stage at the inauguration of KUL-turalia. In the second part of the evening, the crowds enjoyed the sounds of the HappySad band, which presented its greatest hits, including the extremely touching song "Bez znieczulenia". On the second day of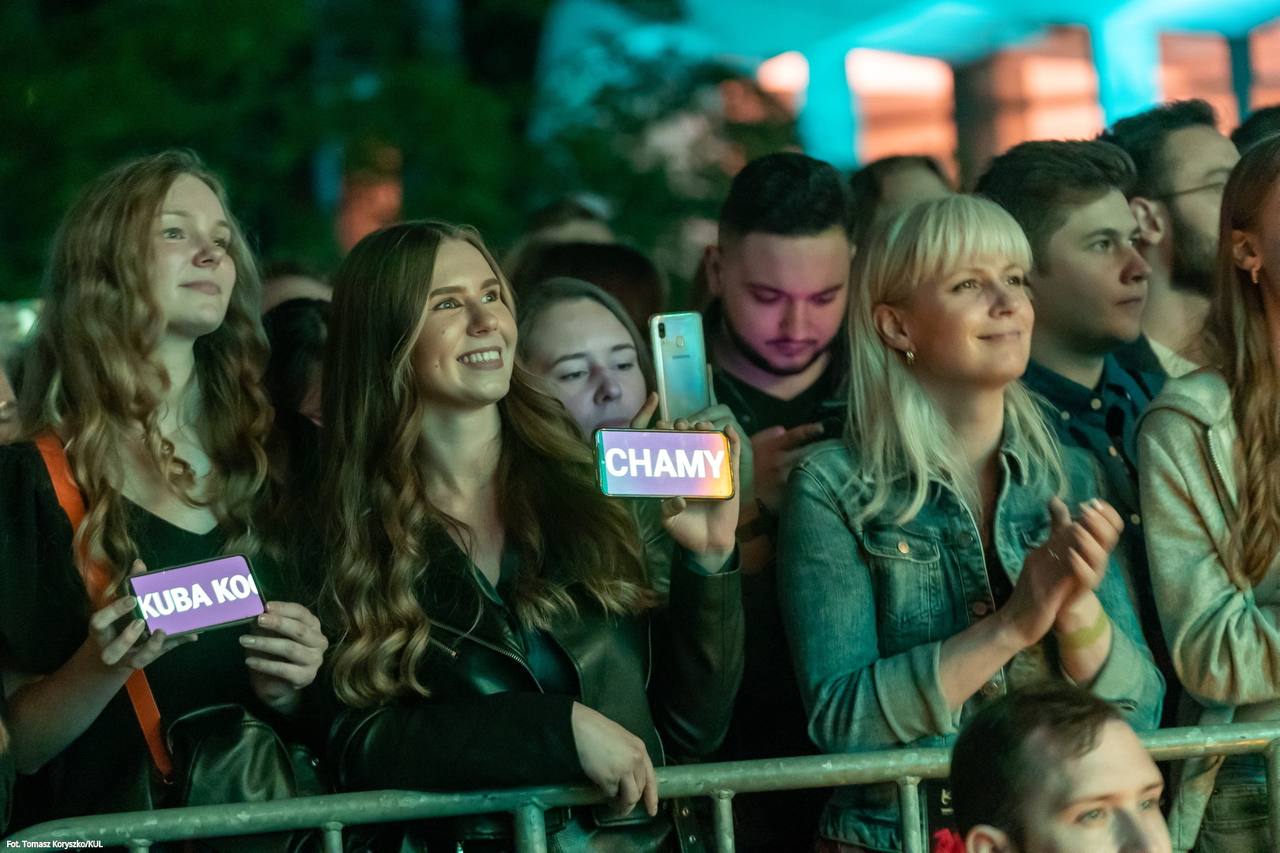 KULturalia, Ania Karwan was the first to appear on the stage. The culmination of the evening was the performance of Natalia Szroeder, who provided a unique ending to Kulturalia 2023 by performing her touching ballads.
Days of Student Culture - KULturalia (previously known as Kullages) is a cyclical, most important project of the KUL Student Council, organized since the early 1970s and promoting high student culture. The aim of the event is to animate academic life and integrate the student community.