Latest News! See at new page www.philosophy.kul.pl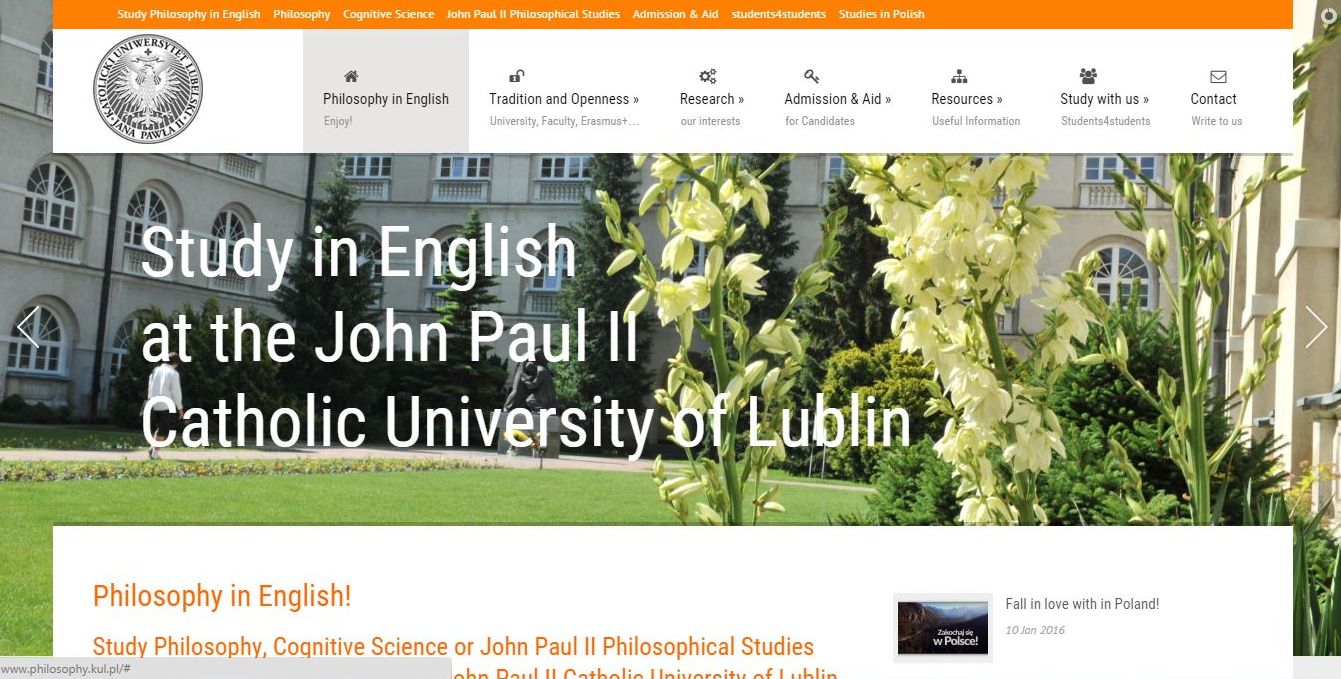 The Faculty of Philosophy was founded in 1946. In its research and teaching it invokes the distinguished tradition of classical philosophy while also taking into account the broad range of achievements in contemporary philosophy and logic.
It also examines the philosophical aspects of problems raised by the contemporary natural sciences.
more than 65 years of tradition built by great people like K. Wojtyla (John Paul II), M. A. Krapiec, S. Swiezawski;
the Lublin School of Classical Philosophy – a mainstay of realism in our contemporary postmodern world;
outstanding professors with excellent international reputations;
solid education in all philosophical disciplines;
comprehensive intellectual development including critical and creative thinking, oral and written communications, and conceptual analysis;
opportunities to be exposed to the global conversation in Catholic philosophy;

BA after 3 years, MA after 2 more years,
PhD option.
Graduates are employable in any areas where critical and creative thinking, and effective communications skills are required – such as marketing, computer sciences, organizational leadership, and politics.