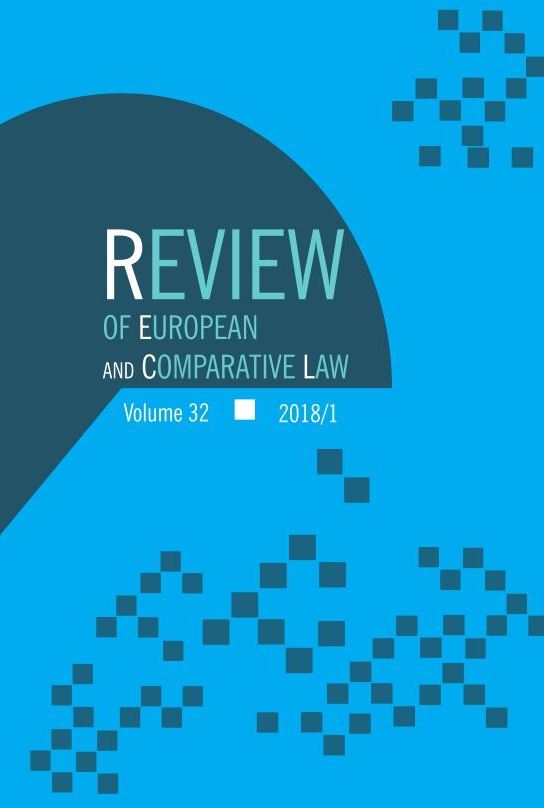 ISSN 0860-8156
The Review of Comparative Law - has been published since 1988 as a publication which from the beginning issues articles written primarily in English by Polish and foreign authors . According to the title of the journal, intention of the editors is the will of presenting legal institutions in a comparative perspective.
The aim of the Review is to be a discussion forum in a broader international context. Due to this, there is also a possibility to present outside the country Polish juridical output.
Note to Authors
The Editor will be pleased to consider contributions provided they are not submitted for publication in other journals. Articles must be presented in their final form in English. Special attention should be given to quotations, footnotes and references, which should be accurate and complete. The submission of the text indicates that author's consent, in the event of its publication, to the automatic transfer of all copyrights therefor to the Publisher of the Review of Comparative Law.
For more information on the Review or in order to cooperate or publish at the Review please contact editorial's office:
The Review of Comparative Law
Faculty of Law, Canon Law and Administration
The John Paul II Catholic University of Lublin
Al. Racławickie 14, 20-950 Lublin, Poland
phone: +48 81 445-35-31, fax: +48 81 44-53-729
www.kul.pl/review
e-mail: review@kul.pl