---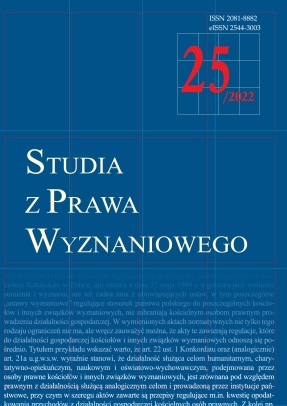 ISSN 2081-8882 (print)
ISSN 2544-3003 (online)
DOI: 10.31743/spw

Studia z Prawa Wyznaniowego (Studies in Law on Religion) is an annual journal published on behalf of the John Paul II Catholic University of Lublin. It aims to publish scholarship on the legal aspects of religious freedom as well as relations between the state and churches (especially the Catholic Church) and other religious organizations. Special attention is given to Polish law. However, its coverage also encompasses issues related to the laws of other states, the legal regulations of the European Union and the international legal protection of freedom of thought, conscience and religion. Besides research articles, the journal also includes book reviews and reports of conferences dealing with law on religion
.
The journal is indexed in following databases:
We invite all interested to collaborate with our journal.
Editor's office:
Department of Law on Religion
Faculty of Law, Canon Law and Administration
John Paul II Catholic University of Lublin
Al. Racławickie 14/701
20-950 Lublin
Poland
phone: (+48) 81 445-33-71
e-mail: wyznanie@kul.pl
website address: www.kul.pl/slr ; www.kul.pl/spw.eng ; https://czasopisma.kul.pl/spw
According to the Act of 26 January 1984 - Prawo prasowe (Press Law), the journal was registered by the District Court in Lublin (the First Civil Division) in the register of journals under item 1305.
---
This journal is open access and licensed under a Creative Commons Attribution 4.0 International License.

---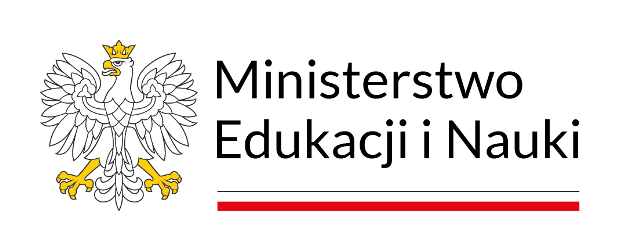 The journal co-financed by the Ministry of Education and Science within the programme "Rozwój czasopism naukowych" [Development of scientific journals]. Contract no. RCN/SN/0196/2021/11 of 6 December 2022. Project duration: 1 December 2022 - 30 November 2024. The amount of co-financing is 40 000,00 PLN.
The aim of the programme is to support the Editorial Board of the journal "Studia z Prawa Wyznaniowego" in the implementation of its development strategy, which includes activities raising the level of publishing and editorial practices, increasing the journal's impact on the development of science and maintaining the journal in the international academic circulation.