DIRECTOR: Delaine R. Swenson, JD, University Professor
The Center for Advancing Legal Skills (CALS) was established at the Faculty of Law, Catholic University of Lublin, to facilitate legal skills development among law students and legal practitioners. The founder of the center is Prof. Delaine R. Swenson.
Hitherto, the importance of legal skills development has been a neglected aspect of legal education in Poland. Yet, quality academic education must be balanced with solid legal skills.
In pursuing its objectives, for some years, the center has been organizing the High School Moot Court Competition. The project aims at promoting rhetorical skills and legal English among high schoolers. The competition involves the participants role-playing a US mock jury trial in English. They assume the roles of lawyers, prosecutors and witnesses.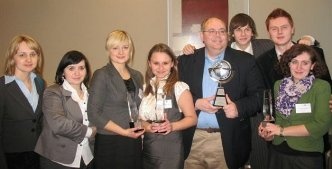 The center invites students and legal practitioners to take part in moots so designed as to help develop confidence in handling actual trials. In parallel with the moots, training program are put in place covering legal rhetoric, human rights, negotiation and alternative dispute resolution. The participation in mock trials gives students the opportunity of practising the skills and knowledge acquired during university classes. Mock trials simulate U.S. court hearings (criminal and civil). In addition the Center runs an extensive international moot court program for University students that includes trials before the International Court of Justice, European Court of Human Rights, the Court of Justice of the European Union, as well as simulations of the European Union Constitutional Convention and the Oxford-style debates.
One of the major projects of the centre is the Street Law - Everyday Law program. Properly trained law students conduct a series of classes in high schools using interactive teaching methods. Doing so, they acquire both substantive knowledge and methodological competence. On the other hand, the high school pupils participating in such classes become familiar with some essential legal problems and obtain a wealth of useful information on law enforcement and application. The classes address practical issues, directly affecting young people. Among the discussed issues, there are: human rights, citizen's rights before the police, protection of personal rights, consumer rights, civil contracts concluded by minors, family relations and the right to good administration, protection of intellectual property rights on the Internet, corruption and methods of combating it. To date, the centre has trained over 100 law students - the project participants, who in turn trained about 3000 pupils from Lublin and the Lublin region.
---
Center for Advancing Legal Skills
The John Paul II Catholic University of Lublin
Faculty of Law, Canon Law and Administration Al. Racławickie 14, 20-950 Lublin, phone/fax +48 81 445 37 21